Shaved hairstyles for women are all the rage right now. They are a stylish and trendy way to switch up your look, and there are many different styles to choose from. Whether you want something short and edgy or something a little more feminine, there is sure to be a shaved style that will suit you. Keep reading for inspiration on some of the hottest shaved hairstyles for women this season!
Inspiring shaved hairstyles for women
Summer is the perfect time to experiment with new hairstyles, and shaved styles are definitely having a moment right now. If you're considering taking the plunge and shaving part or all of your head, check out these trendy shaved hairstyles for women for some inspiration.
Shaved sides with long top
This look is chic and edgy, with the shaved sides providing a nice contrast to the longer hair on top. It's a great style for those who want to experiment with shaving without going too drastic.
Undercut bob
The undercut bob is one of the most popular shaved hairstyles for women right now. It's a modern take on the classic bob, with the added bonus of shaved sides.
Pixie with shaved sides
This style is perfect for those who want a cute and feminine look with a little bit of an edge. The shaved sides provide a nice contrast to the pixie cut, and it's a great way to show off your facial features.
Shaved nape
This look is definitely daring, but it can be super sexy and stylish if done right. The key is to make sure the rest of your hair is styled nicely so that the focus is on the shaved nape.
Half-shaved head
This style is for those who really want to make a statement. It's bold and unique, and it's sure to turn heads. Just make sure you're prepared for the maintenance required to keep your half-shaved head looking its best.
Bald
If you're feeling really bold, you can always go for the bald look. It's definitely not for everyone, but if you can pull it off, it'll definitely make you stand out from the crowd.
Whether you're looking for a new style for summer or just want to experiment with something different, these shaved hairstyles for women are definitely worth considering. Just make sure you pick a style that suits your personality and lifestyle so that you can rock it with confidence.
How to cut shaved hairstyles for women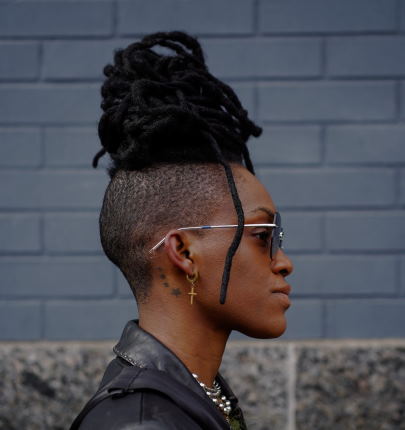 There are a few things to keep in mind when cutting shaved hairstyles for women. First, the hair should be clean and dry. Second, use sharp scissors and trim evenly. Finally, style as desired.
When cutting the hair, start at the back of the head and work your way forward. Begin by making small, even snips along the hairline. Then, continue cutting down the length of the hair until you reach the desired length. Be sure to cut all of the hair evenly so that it lies flat against the head.
Once you have finished cutting the hair, you can style it as desired. For a more natural look, allow the hair to air dry. If you want a more polished look, blow dry the hair and use a straightening iron to style it. Remember to use heat protectant products before using any heat styling tools.
Shaved hairstyles for women can be cut in a variety of ways. The key is to find a style that suits your face shape and personal preferences. With a little bit of practice, you will be able to cut your own hair perfectly every time.